Jason and Amber
My Wife and I (still funny to say 'wife') got married on Friday Sept 28 2007 at the Grand Palladium. We had 23 people stay with us for a week and another 41 who joined us from Thursday to Sunday. For a total of 64 guests including ourselves. Let me preface all other comments by saying that it was the ideal choice for a destination wedding that included guests of all types (old, young, fun, loners, adventurers, etc)...everyone found activities to suit them! I highly recommend this resort as a vacation paradise and destination wedding spot. I am looking forward to returning every year on our anniversary!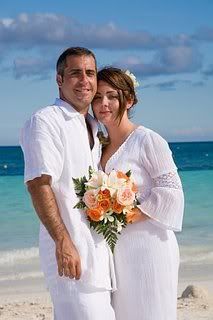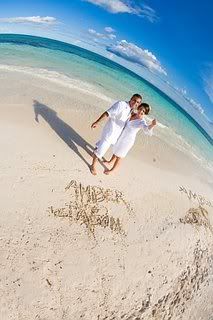 Let me also say that what is included here in based solely on my experience and my
opinion
. Everyone has their own insight and experiences, likes and dislikes!
We used a private travel agent who had references for large group travel and that Agent utilized Apple Vacations. We got save the date cards printed up with the dates and Agent's info on it and sent it out to our invite list about 5 months prior to the wedding. This was nice because we didn't have to deal with anyone's travel issues...we just let the travel agent do all of the hard work and sat back and counted RSVPs. One nice thing our agent did was setup a website for our wedding that included all of the travel dates, prices, logistics, brochure for the GP, etc....being a software salesman I liked this touch.
They put our entire guestlist in the Colonial section close together. Amber and I specifically asked to be removed a bit from all of them and ended up in a Mayan Suite on the Kantenah side (#3607). We enjoyed the peace that this distance brought us and being just a single step off of the stunning beach was excellent. We found the quickest way to get around was to walk up and down the beach to the spot we were looking for!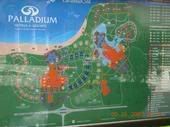 General Thoughts on the Resort

:
I have been all over the carribean (too many places to name) and this place is amazing. Mostly european (Primarly spain, but also Czech, & Poles) and canadian guests give it an international flare that my US based wife and I liked. It seems as if you are far removed from everything (American-ized towns, hard rock cafes, Clubs, etc) which suited us very well. At the same time, you are close to Playa Del Carmen and multiple excursion departure locations so that if you want to, you can find civilization and fun outside of the walls.
There are many different room choices and resort room locations. I see much talk on the boards about which is best. I believe that your resort choice and room location depends on what you like/dislike. Colonial is nice and centrally located...but to me, there is less of 'wild jungle' feel to this side. The Kantenah is nice, you can get a beach room, and is just far enough over the multiple bridges past mangrove forests that it has a fairly natural feel to it. I've heard that the WhiteSands and Riviera sides are very nice and much newer but I have no personal perspective on it, but be aware that when we were at the resort these two sides were much quieter and almost empty (They were about 40% full in September)
The resort is especially big so bring your walking shoes. We found that the bellboys were especially good to become friends with as they have the keys to the golf carts. (Shout out to Ruben and Omar who drove us around all week!) I didn't find the size of the place as a negative. The long walks through mangroves and 'jungle' made the experience even better. The pools are amazing and the beaches are stunning (wide, deep, long, palms, etc).
There are bars and quiet places to hang out everywhere. As many people as this resort holds, we never felt crowded or overwhelmed with people. There were always chairs available and quiet nooks. There is a bar at the adults pool and it is a pretty good late night place to hang with your wife (Swim, drink, relax, etc) and she doesn't have to go topless. We usually swam/drank from 10:30-12pm each night there. It is small and essentially empty all day long. The beach is European (i.e. Topless optional). That aside, I think you will find the large central pools at Colonial and Riviera, as well as the beach itself your favorite spots. We barely left the beach the entire week.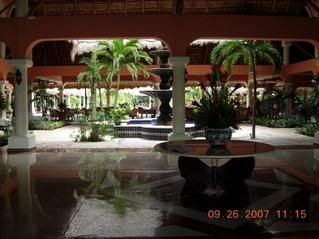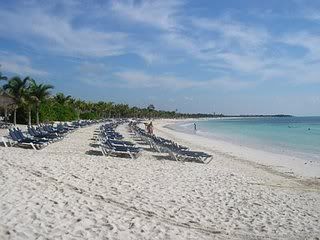 The buffet food gets old fairly quickly but this is to be expected. I thought they did a nice job at the Buffets and when mixed with the snack bars and ala cartes we were just fine all week long. By the way, the water is all filtered and only a few of our guests ended up speaking with Mantezumah (sp?). [you can get some insight into how the resort runs here: [
http://www.travelyucatan.com/behind_sce ... ladium.php
]. In terms of the ala cartes, the general consensus from our large group was that the Italian, Meditteranean, and Japanese were the top three although I've also heard that Rodizio is a must eat. I am not sure you can go wrong at any of these a la cartes. I will say that the resort is somewhat unflexible and strict about reservations in these ala cartes so my advice is to reserve them as soon as possible.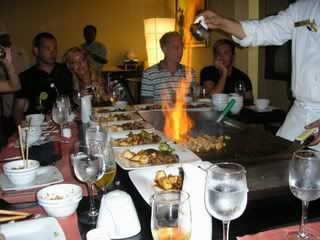 Make sure to get yourself a "Non-Stop Tranfer" from the Airport. This will make the drive about 1hr 15 min as opposed to 2.5 hrs. Well worth the $. Ours were all arranged by the travel agent via the Apple and it went very smoothly.
The mayan suites all have outdoor showers which is a nice tropical touch. Although I am not sure they are worth the extra $. Leave a dollar or two on your pillow every morning and the maids will add special touches (the maid staff live onsite in dorms and don't have much). While tipping is not mandatory, I found that a few dollars goes a long way and it is nice to receive some extra attention from staff.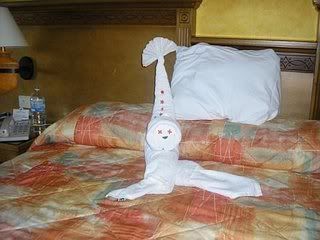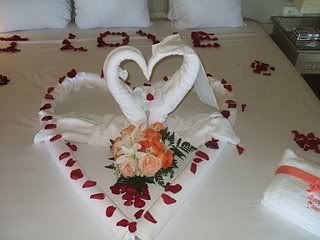 The staff is excellent and very attentive...make friends with them...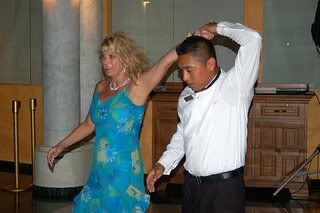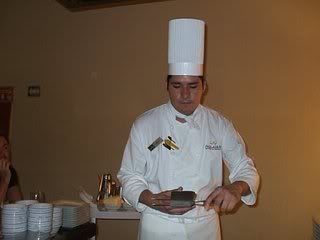 The Spa was excellent. We took advantage of an hour long sweedish and loved it!
Remember that any purchases of trinkets and tourist junk are probably worth about 40% of the vendors original asking price. I am referring to playa and the vendors who setup tables at night...not the actual shops at the resort.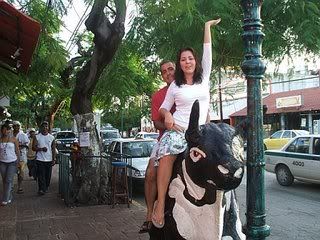 Lots of Iguanas, Lizards, crabs (and we even saw 1 tarantula) walking all over the place...I personally like this as it added to the overall natural feel of the resort.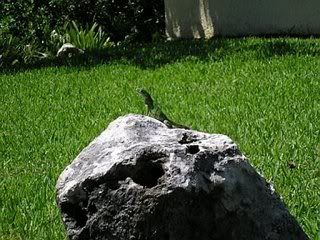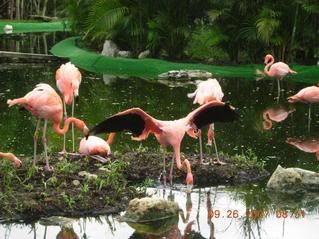 Bring bug spray! A lot of it. Mosquitos there leave tumors on your skin and seem to laugh at the repelent Off Deep Woods (25% Deet). I always seem to get it the worst (blood chemistry I suppose) and this was no exception. Again...this may be relative to the time of year travelling. I've seen people swear by the natural repelent they sell at the resort. Along these same lines, bring itch cream...I wanted to bathe in it with all of my bites.
We brought organic sun screen. Some places actually require this (protecting coral reefs). All in all it is a good idea and feels good to help protect the beauty of this place. At the resort it is $15 per tube which we thought was excessive.
We brought some 'walkie-talkie's" with us. Basically we got interferece from the walkietalkies that the staff use. They were good to have, but only if you get the really expensive good ones...mostly they stayed in our bag. We basically had picked out a few areas and would be in one of those places if we had gotten separated.
We brought some floats/rafts with us and were happy to have them for floating in the deep main pool at the Colonial and also for bobbing up and down in the ocean. They also sell floats at the resort for some excessive cost.
Make sure to notify your credit card companies that you will be in Mexico to assure that your credit cards work down there. We brought travellers checks with us and they were easy to use and/or exchange for pesos while in Mexico.
Some of our guests did require an electrical plug adaptor. Most North American devices have a polorized plug...this means that one of the prongs is slightly wider than the other. Some of the outlets at the resort would only accept two prongs that were exactly the same width. Again...only one or two had issues.
We brought "Bubba-Kegs" and were happy to avoid plastic cups and multiple bar trips. The staff were more than happy to fill-er up!
The Wedding

:
Rocio, the wedding planner, was fantastic. My family can be overwhelming and demanding, but she handled each request/question with grace and poise. I will say that before going to the resort there were times (Due to how busy she is) that she lagged on answering some of my emails. This gave me some angst in the months running up the wedding. I only mention this because some brides-to-be have had the same issues and asked me about this....my answer is always the same: Don't worry...everything came together perfectly thanks to her hard work and attention to detail once we arrived at the resort. My advice in general is to be persistent with Rocio. Communicate with her your wishes via email clearly and constantly leading up to the wedding. Make sure that your expectations in terms of up front planning are in line with a Mexico wedding...Sometimes it feels like nothing is planned and everything is up in the air, but it will all come together. At the same time, don't give in if you really want something. Here is Rocio herself!
So..the ceremony and reception were on Friday. We arrived the sunday prior and when we checked in, got a note from Rocio to meet monday at noon. This is when we sat down for about 3 hours and choose the ceremony location (Kantenah beach), picked out all of the flowers and colors, and food. Tip: we spent monday morning walking to all of the different potential ceremony and reception sites so that we were knowledgable when we sat down with Rocio at noon. It was at this meeting we also asked Rocio to distribute the towels and draw up that Wedding Itinerary you may have seen in the pictures (
http://www.kodakgallery.com/jasonrabinowitz
)....I did let Rocio know before arriving that we would need these things. Rocio truly knows what she is doing and once we had the meeting we only went back to see her for a few minutes here and there to talk about things we had forgotten to discuss during the meeting (i.e. rainout location, etc.). In terms of ceremony location we knew we wanted the beach...it was one of the reasons we choose a destination wedding in the first place..so for us that was an easy decision.
We had let Rocio know before arriving that we wanted a Welcome Reception on Thursday night. She sent us a list of 20 Horsdevors to choose from (5 hot and 5 cold) and by the way, these horsdevors were some of the best food we ate all week. She only gave us a choice of the beach bar and at first I was worried because it is a very casual and accessible place. But they put up tableclothes, torches, candles and it made the evening very very nice especially right there on the beach! Again, they could only guarantee that it is private for about two hours and then open it up to the public...no big deal in October as only a few vacationers joined us, but in peak season...it might get packed. it just so happenned to be a full moon then and the moon rise over the water was breathtaking. It was nice for those people arriving on Thursday to get a chance to see us and hang out. [I've seen some folks arrange an offsite dinner. In my opionion based on our experience, for whatever it is worth, alot of people travelled that day (thurs) and were only staying for a few days (until Sunday) and it would have been nasty to get on another bus to go outside the resort for a rehearsal dinner.] It turns out that one of our guests had her birthday this same night and Rocio arranged for a birthday cake to be brought to the reception and we all sang.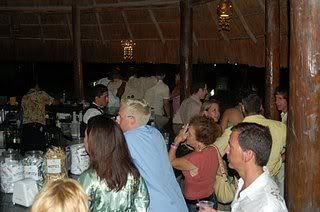 The Ceremony was held at 3pm on the Kantenah beach. (by the time my fiance finally finished getting ready it might have been closer to 3:30) This was great as the setting was beautiful and being at the end of the resort tended to have less traffic. Although there was a european couple wearing some Banana Hammocks/Grape Smugglers/Speedos that encroched a bit on our space...there are some funny pictures of them watching the wedding but thankfully didn't make it into the professional shots. After the ceremony, we all hung out there on the beach with champagne while taking profesional photos. Around 5pm the train came to take all of our guests over to La Laguna outdoor restaurant (which was closed off to outside folks) for dinner, speaches, wedding cake cutting, first dance, and some partying.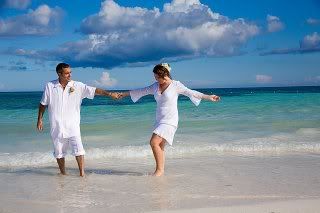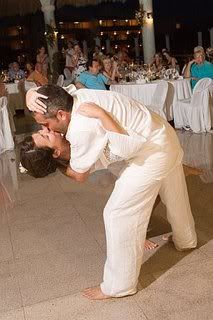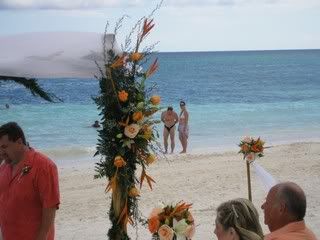 If I could have chosen after the fact, I probably would have moved it to 4pm. The sun set around 6:30 when we were there and you want it late enough for the reception to immediately follow but early enough to have good light for the photos. 3pm was a touch too early but it was still wonderful.
Due to the number of people (64) we were a little limited as far as the choices of location for the reception. I knew going into it that we would be assigned the La Laguna for the reception. It is basically the same as the Gran Azul, but in the Riviera/whitesands side of the resort. This worked out nice because we like being able to see the lagoon that meanders over on that side of the resort and because in October, that side of the resort was basically empty. at least a few of the guests after mucho tequilla jumped into the pool! When our official reception was over at 8pm and a band started playing in La Laguna we weren't inundated by vacationers...it was as if the party and the band were still exclusive to the wedding party and we stayed and danced until about midnight. I think this experience varies based on time of year (occupancy). At about midnight some of us young folk went swimming and partying until about 4am.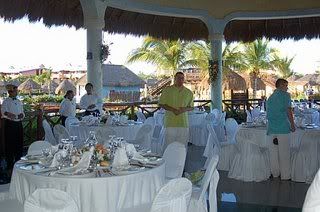 We opted for the steakhouse food at the reception. We started with Caprese Salad (Tomato and mozarella cheese) which was great. The surf & Turf skewers (which were just ok) and wedding cake that was excellent. You basically can choose from the menu of (I think) any a la carte. We also had a few vegetarian guests who had a pasta primavera that was simple, but tasty.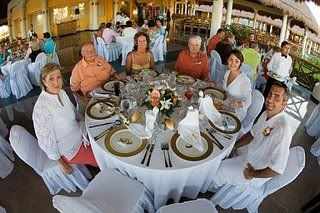 We had a mariachi band (not sure of the name) play at our ceremony, which was really nice and had CDs for the Reception until the band came to play the La Laguna 'after' our reception. We brought our own CDs. Even if you have a band, you may want to bring a CD with your choice for the First Dance, Father/Daughter Dance, etc.. If you have specific songs in mind for these special dances, it is a good idea to have them on CD in case the band doesn't know the songs.
one thing that I might have changed: When you have the ceremony, in the middle of it, you stop to sign papers along with your witnesses in front of the judge and all of your guests (there are pictures of this). This signing is of the actual marriage certificate. If I could do it again, I might have asked the Officiant to let us sign those documents first in our room somewhere and take that part out of the ceremony. It is just unusual from an american wedding perspective to sort of stop and sign papers in the middle. Not a big deal at all, but just one of those things I probably would have tweaked.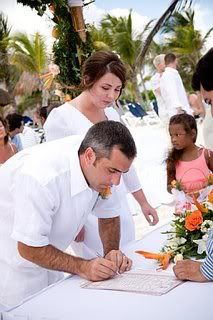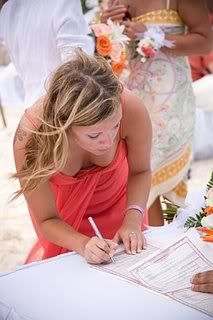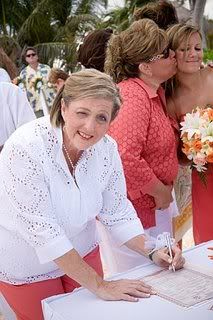 It is a good idea for the wedding couple to designate one person (maybe best man) to be the "DJ" of the night. In other words, he/she can make brief announcements of the new bride and groom, first dance, toasts, etc.. It helps to have someone pay attention to the flow of the night. Along these same lines, let someone else worry about tipping and other details. The couple should just enjoy day and night and don't clutter your minds with these small things....you will already have enough on your mind... so delegate!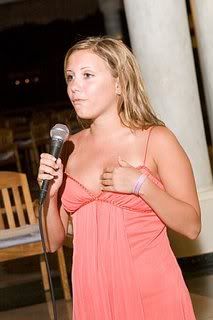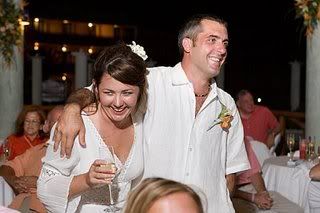 If you are getting married here or anywhere on the Yucatan for that matter, you absolutely must contact Claudia Cantarell for Photography and Videography (
http://www.claudiaphoto.com
). She and her team did an outstanding job and were fantastic people to boot. Check out our pictures at
http://www.kodakgallery.com/jasonrabinowitz
if you'd like to see some (i.e. 500 photos).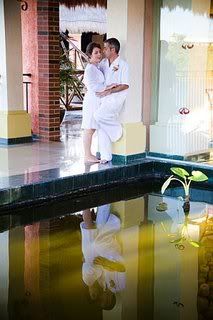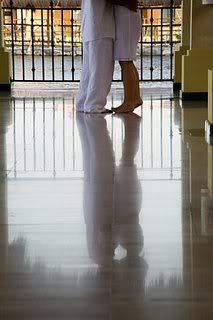 One suggestion for photos: have a list of which family/friends group photos are 'must have' so that you don't forget any specific family you might want. We were so in the clouds that there were a few shots we just forgot to take.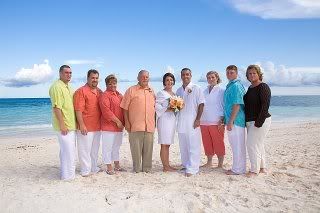 We ordered tons of extra flowers and I think it was definitely worth it. The only extras we bought were flowers. We paid for extra bootnears (sp?), extra flowers for hair, extra corsages, the big arrangements on the poles of the canopy for the ceremony were extra, the flowers on poles going down the aisle were extraand the flowers on the tables during the reception were a little extra. After the ceremony we asked them to move those big pole and canopy flowers over to the place of the reception. I think the flowers made the ceremony even more special.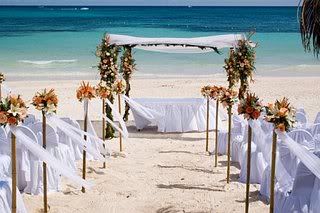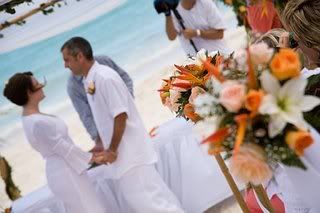 I have received a few questions on tipping as it relates to weddings. Tipping is of course at your discretion. Just for information purposes: of course we tipped Rocio and her assistant Daphne, we also tipped the Officiant, the Mariachi Trio that played at the ceremony, the bartenders at the reception, and the band that showed up at La Laguna and played all night for us. We were so happy to be in a position to tip all of these people who made the day (and the week) the best memory my wife and I have in our 7 years together and probably in our life to come.
I hear that in the high season they have up to 10 weddings a week, but in September the GP only had 3 that week. This is something to keep in mind in terms of how much attention you might receive while getting married there. Attitude and expectations are everything...this is Mexico afterall.
Again, I can't speak highly enough about how perfect a setting this resort is for a wedding.
After a week at the Palladium we moved into Dreams Cancun for a week of the honeymoon thinking it would be nice to get back to civilization....and we were wrong. If I were to do it again, I would definitely spend the entire two weeks at the Palladium!
A few ideas / Special Touches

:
* We brought big plush beach towels embroidered with our names and wedding date for all of our guest gifts...they were a big hit with everyone
* Someone gave us a platter as a gift (which we carried by hand down to Mexico) that each guest could sign (with a special pen) during the reception. We brought the plate home and after we baked the platter for 30 minutes (according to directions), the ink becomes permanent and we have it on an easel in the house as a great display!
* We bought off of the internet disposable cameras with palm trees on them and put them on the tables for the reception. We really like the 400 pictures from the disposable cameras because you see people together that you don't see in the formal pictures and they are alot of fun too. They were fairly inexpensive online...like a few bucks each. Just be sure if you go down this route not to check the cameras or the negatives through baggage...it ruins the film. The cameras came with tent cards that basically say "Take pictures and leave the cameras". Since we were still in Mexico for a week after our wedding we actually asked Claudia (photographer) to get these cameras developed for us so we didn't have to hand carry the actual cameras back to the US. Even if you can't get your photog to develop them, if you have the time, it might be worth finding a place to develop them in Mexico on your own...it was pretty cheap and saved us some hassle. Here are some examples: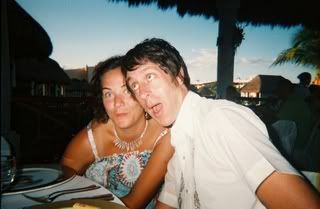 * When we got home, I uploaded all of our pictures onto
http://www.kodakgallery.com
. Not only could we share the pix with everyone, but we ordered Thank You cards from that website that said "Gracias" on the front and had one of our great wedding pictures embedded inside the card. Not only this, but we ordered 80 page, hard cover picture books from here with very nice personal inscriptions included for our parents as wedding gifts. Nice touch!
* We also got off the internet packs of Mints that had our names, wedding date, and "Mint to be" on the tables...added a personalized touch. There are lots of personalized wedding favors available online to choose from!
* We bought t-shirts for some key people that said on them (respectively): "Bride", "Mother of the Bride", "Maid of Honor", "Mother of the Groom", etc and some generic ones that said "Jason & Amber's Wedding". Alot of these folks wore them down to mexico on the plane and some wore theirs as beach shirts. They generated alot of attention and conversation. Here is Rocio with on of the shirts on
* Some family members bought us each flipflops that said "Bride" and "Groom" on the insoles and the bottom said "Just Married" that made an imprint on the sand...kinda neat.
* We received a crystal wedding cake cutting set as well as crystal champagne glasses as gifts that we took with us for the wedding. It was interesting to carry these items down there becuase a.) it was a 12" wedding cake KNIFE and b.) they were fragile items that we had to hand carry. We are happy to have them on display in the house now but it was difficult to make sure they got there and home without breaking them and without giving customs and TSA a heart attack.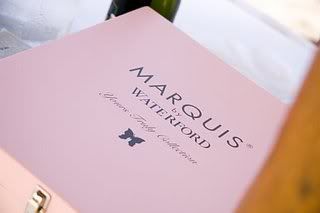 * If you book a group through Apple vacations, they had a deal with the GP where the resort would give us a group reservation one of the nights for all of our guests in one of the buffets. Rather than take them up on this offer for Saturday night, we opted to forego it and let our guests who were only there for a long weekend have an entire day/night to do whatever they wanted. Most guests that were only there from thurs to Sunday used this saturday night for their one ala carte reservation.
* (our personal thoughts) We tried to keep the invite list down a little because we wanted 50-60 people going into it. If we were to do it again, we'd invite everyone we ever met. Seemed to us the more the merrier. Along those same lines, we would recommend that you convince/pressure as many people as you can to come for the whole week with you. It seems like those 21 people that did for us were part of a core group and with whom we have the most memories (and some weren't our closest of friends/family...but are now because of this). Thurs - Sun for the other 41 people seemed rushed...they couldn't 'settle into' the vibe/trip as much because they were trying to fit it all in. Plus during those three days everyone has wedding stuff to do.
Excursions

:
We had the opportunity for a few different excursions and they were all great (In no particular order):
* Isla Mujeres and Garrafon. (I have since learned that Xel-Ha is very similar and much closer) We went to Isla Mujeres and visited Garrafon from 9a to 6p. It is all inclusive for the boat ride (nice), snorkeling, shopping, meals, drinks, a great interaction with dolphins (you ride them standing up, they take you for a ride via fins, kiss you, etc.). We definitely recommed Isla Mujeres and Garrafon for Dolphins and a day of fun. We did this on our honeymoon while we stayed in Cancun. I wouldn't do it from the GP becuase Cancun is an hour a way in the first place and there are dolphin experiences closer to the GP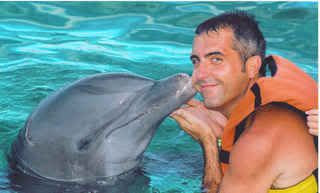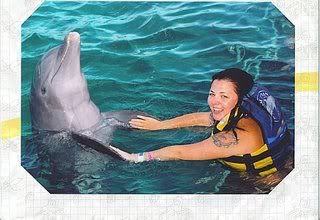 * ATV Jungle tour where you ride quads through the beach jungles, stop at a ranch (with monkeys, tarantulas, boas) and the on to the Cenotes (caves with water) before driving back. Lots of fun and very close by. We took VEA excursions located in the lobby.
* Grab a boat at the GP and go snorkeling in Akumal for a few hours. Fun with a big group of friends. We took about 20 of our guests with us. The boat leaves from the GP Beach. The reefs were not the prettiest of healthiest I've swam, but it was a fun time.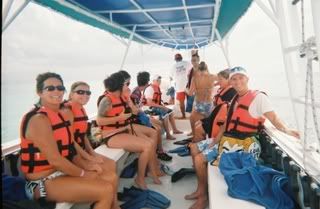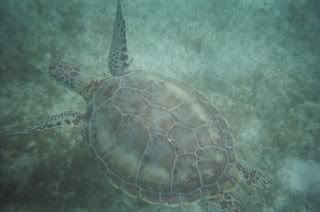 * Rent two seater power boats (you get to drive your own) that take you through mangrove forests before emptying out into the ocean for some snorkeling. They may only be available in Cancun, but for a 3 hour tour mixed with a lunch and some shopping made the trip worthwhile.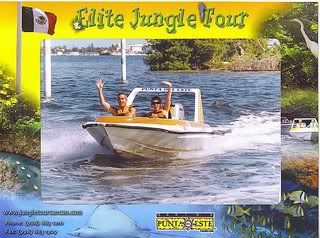 * Jet Skis right on the GP beach was fun...I was riding them about two hours before the wedding
* Of course (no judgement here) the middle aged women in our group made two outings to Playa for shopping.
Any brides to be that read this and find it helpful, Amber and I expect to receive an invitation in the mail!!! :)
The GP is an amazing place in general and a fantastic place to have your wedding...your expectations will be exceeded! Everyone told us that it was one of the most beautiful weddings they had been too and, by far, the most fun! The resort is fantastic and a wedding like this gives everyone a chance to get to know each other and have a real vacation of it. For sure, no one will ever forget your wedding! And we are so excited to be able to plan our anniversaries there!
Other Questions I've received

:
Were you worried about having your wedding during hurricane season?
I was very very very concerned about having my wedding during hurricane season. In fact, if Hurricane Dean would have wobbled north about 150 miles we would have been screwed. A few things:
When there is a hurricane that isn't a DIRECT hit, the GP is back up and running very quickly. Clean up starts the same hour that the winds die down. So assuming a hurricane doesn't hit the exact week and dead on you really should be ok. If there was a hit close to your wedding date some of the mangrove forests and greenery would probably still be affected regardless of the resort being open. We didn't see any lingering signs at the resort that a hurricane had blown through fairly close by just a few weeks earlier.
We bought (and encouraged our guests to buy) travel insurance through a company called World Access. (we did it online but you can probably ask your travel agent) The policy is about $120 each (Depending on the value of your travel) and includes clauses if you have to cancel, if there is a hurricane, emergency medical evacuation, etc. This at least will give you some back up. Be aware however, that the resort must be CLOSED if you are to be reimbursed for a hurricane related incident by the insurer. Given that you don't pay for anything wedding related upfront, this at least gives you some protection on your travel costs.
On the upside, The resort is soooo empty in Sept that we got lots of attention from Rocio, from the staff in general, had more privacy, etc.. I was talking to my mom about how much this helped make our wedding very personal and how it led to us getting more of what we wanted ...not to mention a cheaper rate for our guests.
With all that said....it is a bit of a gamble and could certainly be a catastrophe! I watched weather updates a few times a day for a solid month leading up to our wedding...looking out for tropical depressions in the east atlantic that could move towards the Carribean. When Dean was approaching moving through about 4 weeks before our wedding I was checking the projected path about every 10 minutes!! Luckily is went south and avoided the GP. NerveRacking!
This is what it looked like 4 weeks before my wedding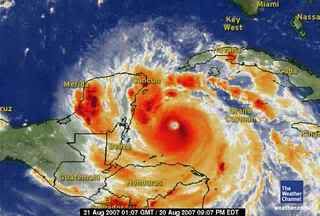 What about shots and immunizations?
Talk to your Doctor...I am no expert! For us: I happen to travel all over the world for business and already had Hepatitis A & B immunizations. My wife doesn't. It's as personal call. But be aware that the Hep immunizations are a series of shots so if you go that route plan ahead and start with the series well ahead of your travel. You can also check out the Centers for Disease Control website for health alerts and immunization recommendations at
http://www.cdc.gov
Did you bring a photo of a cake you wanted or do they just do whatever they want?
Rocio has picture books that you look through to pick floral arrangements and cakes. In our experience we could pick what we wanted but request different colors (ie..we liked certain flower arrangements and requested that they be coral rather than white as they were shown in the books...) All that we asked of the cake was that it was a three tier cake (which took some convincing) and that the flowers on the cake matched our overall Coral color scheme. It turned out awesome!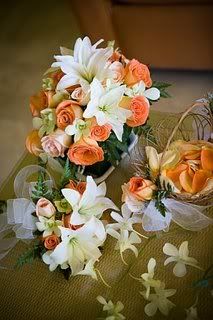 What is the order of the ceremony? We want to do a Sand Ceremony and our own vows – is there time?
There is time for just about anything. The officiant only takes about 10 minutes maybe. He says a few words (3-4 minutes). Then He gave us time to say something to each other, which we did privately & Quietly. After that, we signed all of the paperwork . And lastly he finished up with a few kind (and appropriate) words. I am sure, however, that you could grab his mic and say whatever you'd like when it is time for you to say something to one another, and probably do the sand ceremony then too. I am sure that you will have time to do what you want...just make sure Rocio knows about it. She is also good about giving solid advice as to the flow of things like including vows and a sand ceremony.
Did Anyone get sick in Mexico?
There are doctors on call at the GP. The pharmacies at the resort don't seem to concerned about having any prescriptions for any medication (:)) and we packed a small pharmacy with us. We also happenned to have three doctors and a pharmacist travel with us as guests so we felt pretty comfortable with health issues. The travel insurance policy we purchased from World Access also had coverage for emergency evacuations, medical emergency evacs, etc etc.
* We had one girl who got sun poisening (complete with face blisters), had an alergic reaction to something (which required a shot of cortisone from the GP Doctor), Lost a few hundred dollars, and contracted a parasitic stomach infection (diagnosed after she got home and forced her to take meds for 4 weeks) all in the week she was down there with us. She still says it was the best vacation of her life. (I am not sure what this says about her other vacations!)
* A cousin of mine got a bite on his arse which after he got back to the US, swelled into the size of a grapefruit. 25 sutures later he can now sit without an inflateable doughnut under him. The Doctor couldn't say exactly what it was that bit him but the MD was sure it was something in Mexico. One day he might be able to laugh at this as much as we did (and still do)
* A few people suffered from stomach issues. (Only a small percentage). Take some pepto and alka seltzer. Alot of people suffered from hangovers
Speaking of Doctors, how was the blood test?
It is mexico afterall. It took me about ten minutes to explain to the doctor that I didn't need a blood pressure test...but a blood test for the wedding. No gloves, sterile proceedures are a bit lax, and it was a different experience as it takes place in the lobby. I did however feel good enough about it that it was a non-issue for us. A truthful moment: we did get all of our blood tests done here in the US first to make sure we 'passed'....I didn't want to take any chances with not being able to get married.
Did the Officiant (judge) do the ceremony in English?
Our Officient did speak english well and we didn't need a translator. I hear that this is the luck of the draw. We had a spanish speaking person as a guest and he would have been our interpreter if needed, but I have heard that Rocio will provide a translator if it is needed. I will say it was kinda funny seeing the Officiant trying to pronounce my very difficult last name!
How did you get 70 big plush beach towels to mexico? Did you consider having the beach towels you had as guest gifts shipped direct to GP?
We did consider shipping them until we found out that at the weight (150 lbs) it would cost us about another $650. Soooo....between 5 family members (there is a baggage weight limit on most carriers) we all took one extra suitcase to get them there. We put the ribbon on the towels ourselves on Monday morning to make them look nicer.
When and How did you pay for everything?
In our case the welcome reception, ceremony, and Wedding reception were simply added to our room bill which we paid for via Visa. The photographer only accepted cash or travellers check. I recommend you ask the vendor directly as to how and when you need to pay just to make sure.
Did you plan all of your offsite excursions as soon as you got to the resort?
No we didn't plan them all as soon as we arrived...we just sort of planned a day ahead. Some of those excursions (mini-boats) we did while we honeymooned in Cancun and may not be a good option for you. If you don't plan on leaving maya riviera, I would recommend:
Snorkeling on the boat at the Grand Pallandium in Akumal (we took about 20 people with us and it was fun (I think it was $35 per person). The reefs aren't the prettiest, but it was easy, the group made it fun, and a boat ride is always nice.
The ATV tours through the jungle leaves from one of the resorts about 3 minutes away from the GP and the VEA excursions had a table in the Colonial Lobby.
Alot of people like the ruins in tulum, but i didn't go (not my thing).
Shopping in Playa Del Carmen was a hit with the girls.
I wanted to go DeepSea fishing but never got the chance..but I hear that there is good Marlin and Sailfish fishing down there for the guys.
The best excursion we had was with the Dolphins. We went to Isla Mujeres, but that is far from the GP. I hear that Xel-Ha has a dolphin excursion and is fairly close. We got pushed around by our feet, got to hold their fins while the swam, kissed them, etc. If you haven't done any swimming with Dolphins before and are into this kinda thing...it is very very cool! Just ask one of guest services people and they can make recommendations too.
One other tidbit, the GP is weird about reserving the Ala Cartes (kind of strict and un-flexible). So do that as soon as you get there or as in advance as possible.
Where did you buy the disposable cameras?
I think we ordered them here:
http://www.cameras101.com/wedding-cameras.html
But you can definitely shop around on the internet..there are 100s of sites that sell them. Look for a good deal! Just google "disposable wedding cameras" and you will see just how many sites there are.
Did your wife use the SPA to get her hair done for the wedding?
Being a Hair Stylist herself and having about 5 people who also work in a hair salon as guests we didn't utilize spa services for this so I can't speak to how good it might be. I can say that the hour long sweedish massages on the beach were EXCELLENT!
What did this all cost?
At first I was hesitant to give this information because rates change all the time and it seems that so many people are sensitive about posting financial details. However, I have received at least a dozen emails asking this question so I will post the answer here with the caveat that packages and rates change and that these are approximate tallies
We paid for the following (all costs are approximate as I don't have the bill in front of me but you get the idea):
1.) Wedding Package...the biggest one (I guess #2)...was about $2250 for the first 8 people and it included the ceremony and reception. Then an additional $40 per person over those first 8. Which for us, with 64 total, was another $2250. So it was about $4500 for the wedding and LaLaguna reception that included dinner that we chose from one of the Ala Carte menus (the steakhouse). This included the mariachi for the ceremony, a 1.5 hour champagne toast for all of the guests after the ceremony on the beach (when we took professional photos), the reception from 5:30 - 8:00pm, cake, etc... Again we didn't have a band but that would probably cost extra.
2.) We paid probably another $800 for all the extra flowers. (canopy arrangements, aisle poles, etc)
3.) Some small amount to the officiant...I think like $200
4.) Tips for employees (rocio, daphne her assistant, the mariachi, judge, bartenders at the reception) - Discretionary
5.) The welcome reception on the night before the wedding was about $900 (again this varies based on number of guests).
6.) We hired Claudia Cantarell (
http://www.claudiaphoto.com
) as our photographer and videographer. We choose the biggest package and her team (her brother and an assistant) was with us for about 7 hours. This cost $3000 and was worth every single penny. I really do recommend her very highly.
It seems like you missed your calling...you should be a wedding planner at the GP.
And deal with you crazy brides all day, every day? No thanks! :)
Well that is all for now, I have been and will continue to add to this as other questions from Addicts role in. I am happy to provide you with more detail or answer questions if you have them..just email me!